A COHESION OF LIGHT

September 2021
Sunset Studios, Studio One, Peckham 24


An exhibition of collaborative cyanotype works, initiated by Lina Ivanova in response to the Covid-19 lockdowns of 2020. The project was driven by a desire for solidarity and was created via an invitation to artists and friends to reflect, create and play with the gift of coated photographic paper sent in the post.

At a time when we were digitally saturated, drowning in Zoom calls and online exhibitions, the project harnessed photography for its physical, tactile and material qualities.

Reaching out and bringing together participants from a wide variety of social and cultural backgrounds, spanning a range of ages and locations, this project democratises photography through the sharing of resources and knowledge by taking a traditional photographic process as its access point.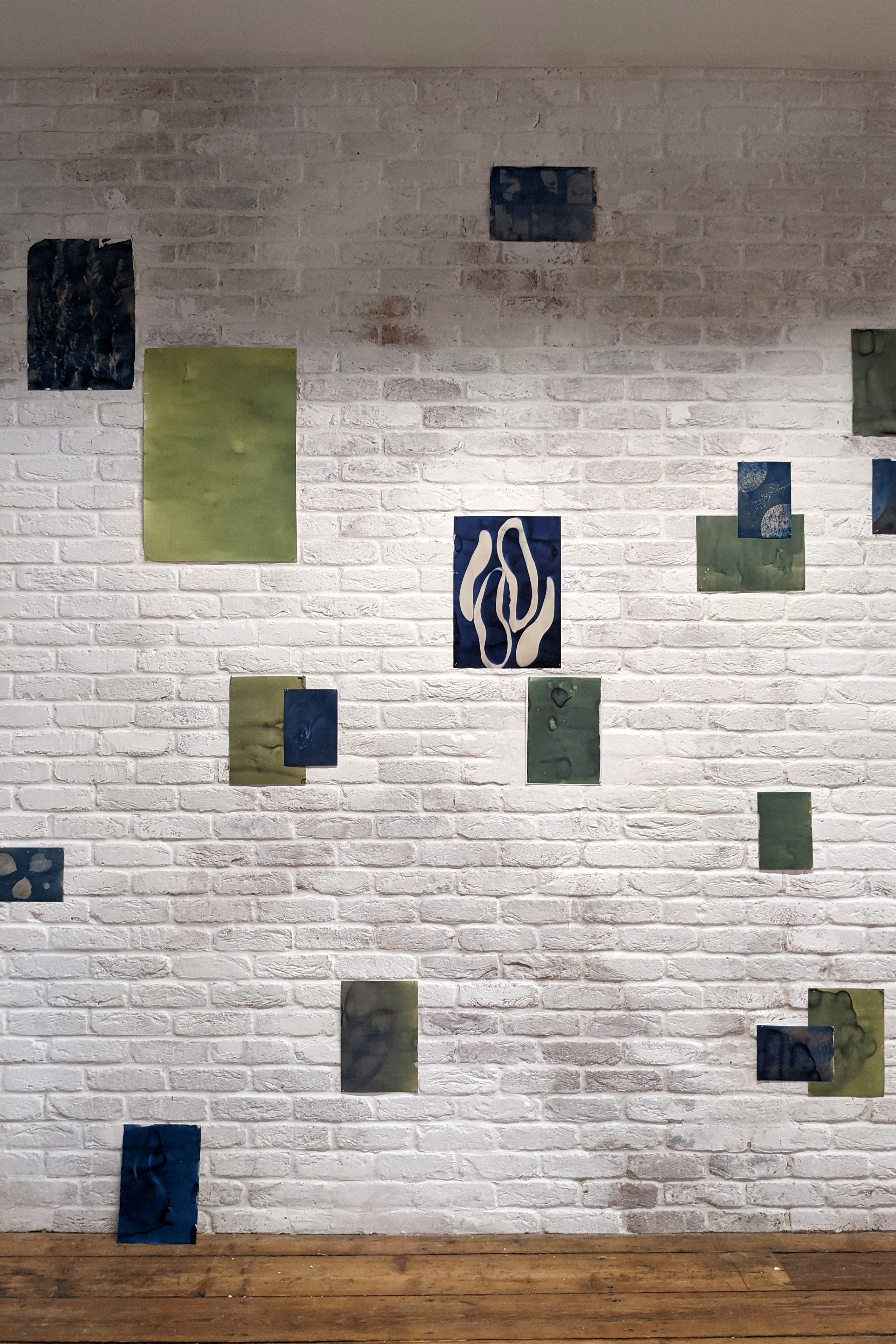 .

Exhibiting Artists:


George Adshead, Samir Ali, Eva Baskott, Megan Batty, Cherry Belcher, Georgia Clemson, Naomi Eaton-Baudains, Abigail Evans, Agnes Forrester, Lucy Kane, Sam Kennedy, Hayleigh Longman, Anna Luk, Luke Meyer-Eland, Aga Nowak, Giulia Parlat, Sathusan Rajakumar, Gazzala Rana, Giovanna Recchia, Emily Reuss, Inaya Sarasina, Zara Turner, Cristina Carrion Vasco, Carlota Vilaseca, Aaliyah Wint-Henry


The exhibition at Peckham 24 also invited the public and visiting artists to create cyanotype prints which were added to the work on show, expanding and evolving the presentation over the course of the festival.