CYANOTYPE AND COLLAGE WORKSHOPS

AUGUST 2021
The Bomb Factory Art Foundation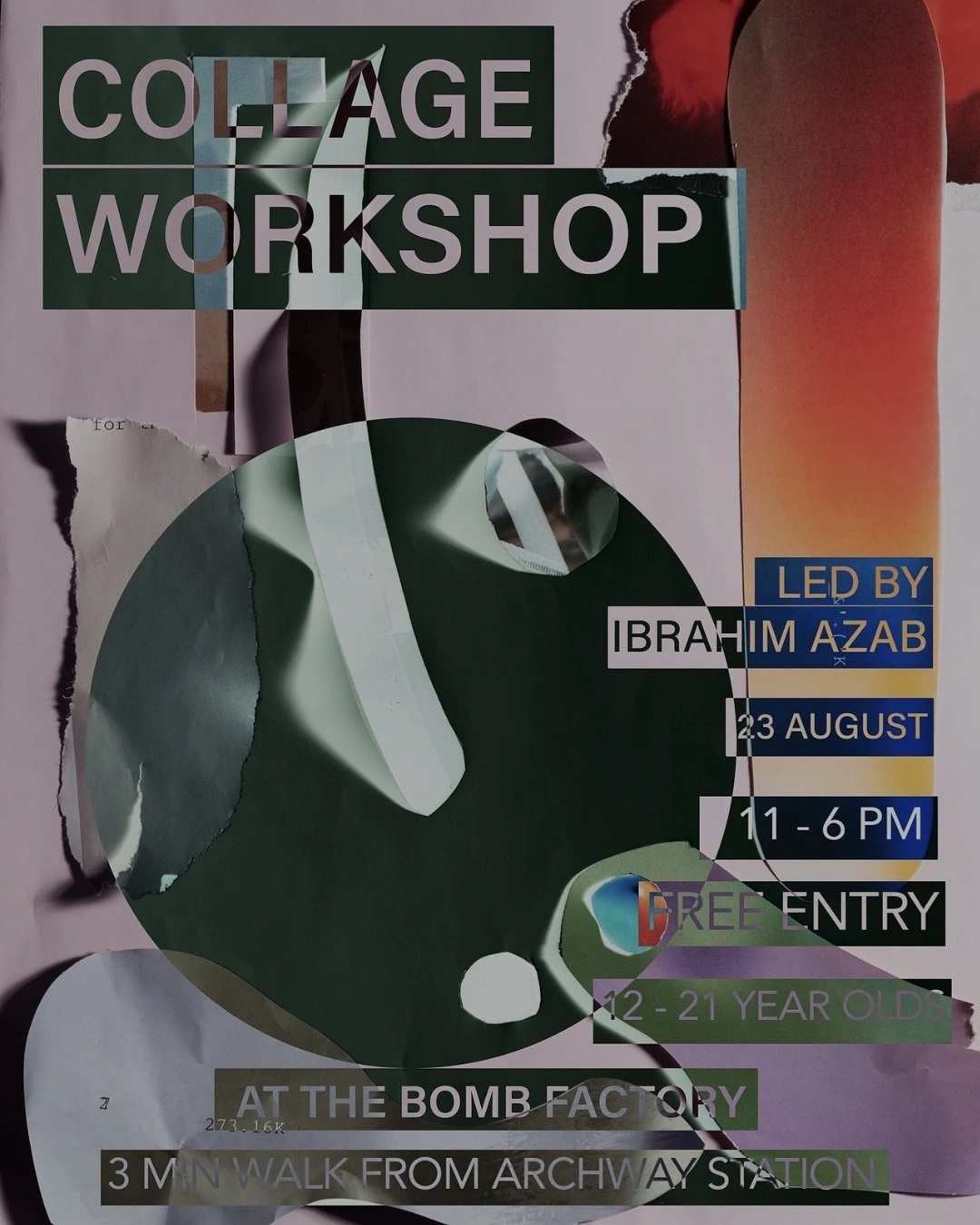 Facilitated by Lina Ivanova and Ibrahim Azab

Cyanotype Printing for 12 - 21 Year Olds. Join Lina Ivanova for a cyanotype workshop at The Bomb Factory Foundation. Cyanotype is one of the oldest printing processes, developed by John Herschel in 1842. Using UV light, absorbent materials and cyanotype chemicals, participants will be taken through the process step by step to create their own prints with found objects. Lina is a multidisciplinary artist, teacher and co-founder of Revolv collective. Dates: 16th August, 11:00 - 17:00, 12-21 year olds, 12 spaces.

Collage Workshop for 12 - 21 Year Olds. Led by Artist Ibrahim Azab, this workshop invites participants to create a short series of images made through magazine cut-ups. Using a range of techniques and materials, this workshop will provide a better understanding of constructing and deconstructing images and the everyday. Tackling issues such as globalisation and the environment through photography, sculpture and collage. Dates: 23rd August, 11:00 - 16:00, 12 - 21 year olds, 12 spaces.